Thread drill R259
---
Suitable for mine drilling, tunnel drilling, mining machinery, suitable for all kinds of stone, such as marble, granite, sandstone, limestone, etc.

---
It is mainly a pneumatic rock or ground drilling rig, in which the impact hammer is directly behind the drill bit, so the impact mechanism follows the drill bit down into the borehole. The drill rod transmits the necessary feed force and rotation to the DTH hammer and drill bit, and transmits compressed air to the DTH hammer.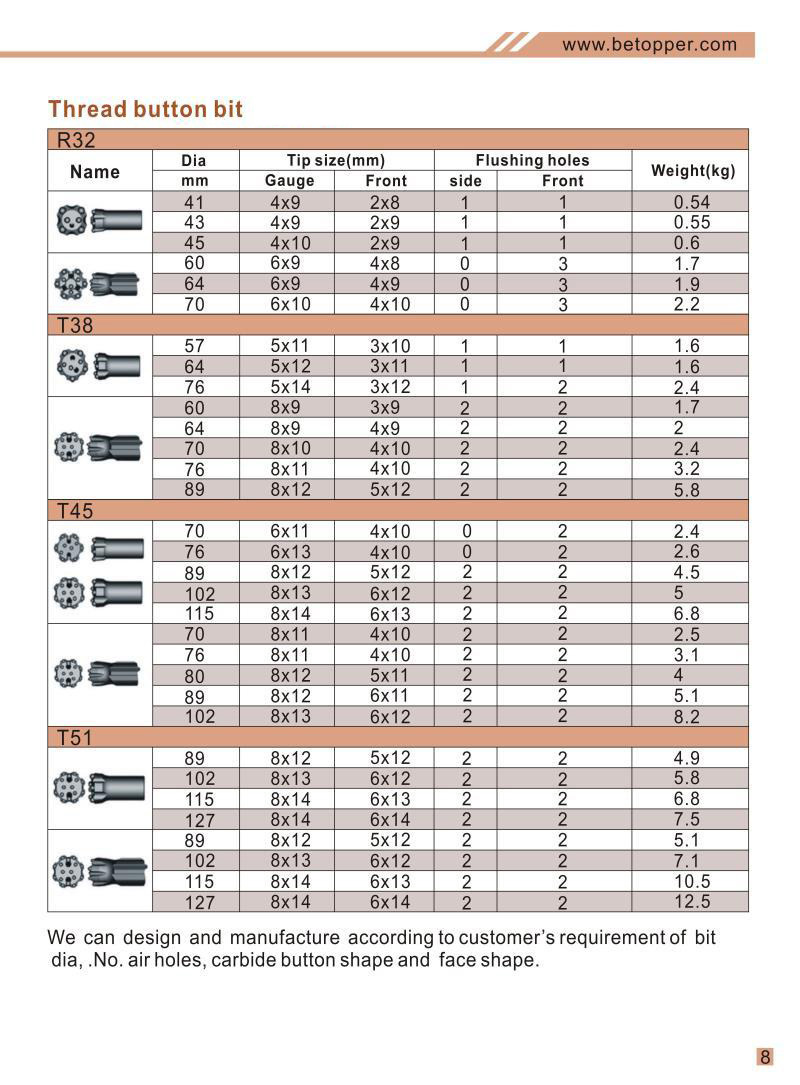 Some mining tools produced by Tinto Group account for 90% of China's total, and the bulk exports are spread to more than 70 countries including North America, South America, Australia, Europe and Africa. Xiamen Dingtuo has excellent scientific research technology and rich production experience. With safe and reliable raw materials, advanced production technology and strict testing methods, we can provide customers with excellent products with excellent performance and excellent quality.