Pneumatic Rock Splitter
---
Used in the segmentation of various building stones. It is widely used in mining, road construction, concrete and other hard objects demolition. Use compressed air to push the piston back and forth to keep the pickup from impact.
Rock splitting equipment and tools

---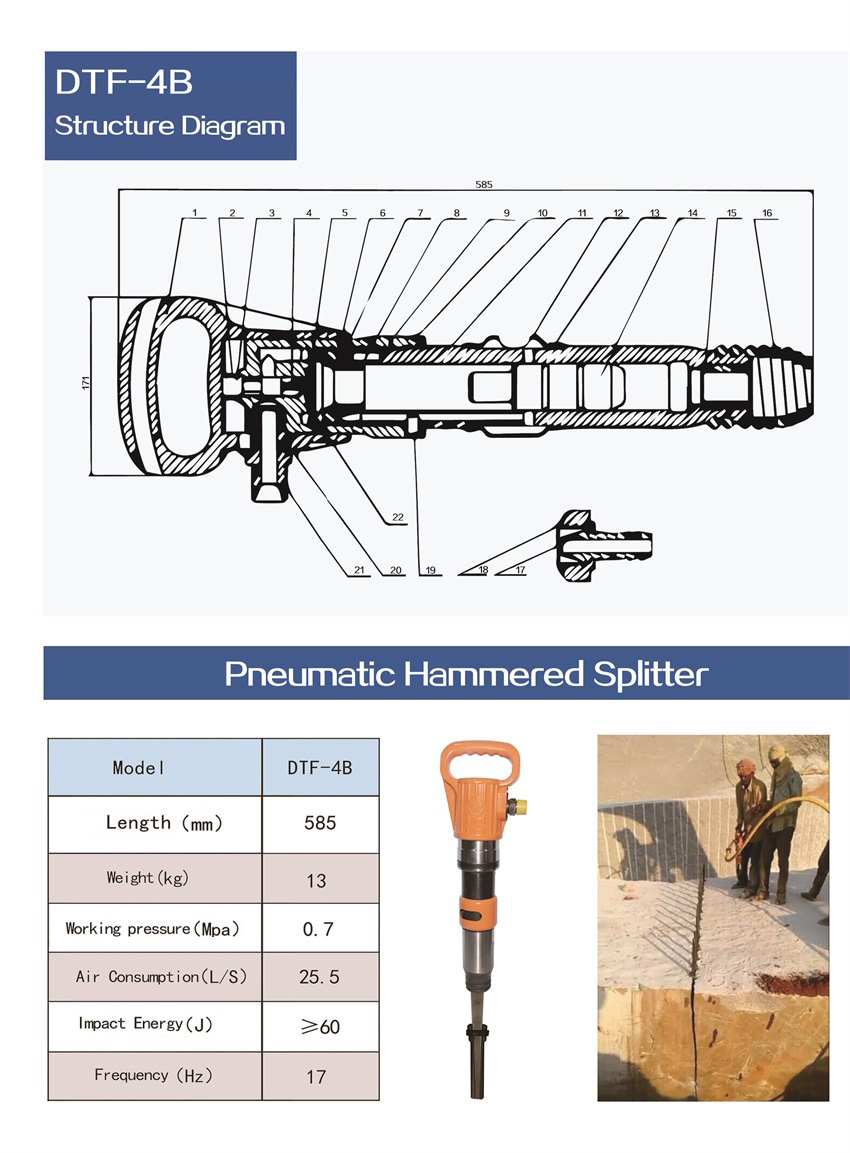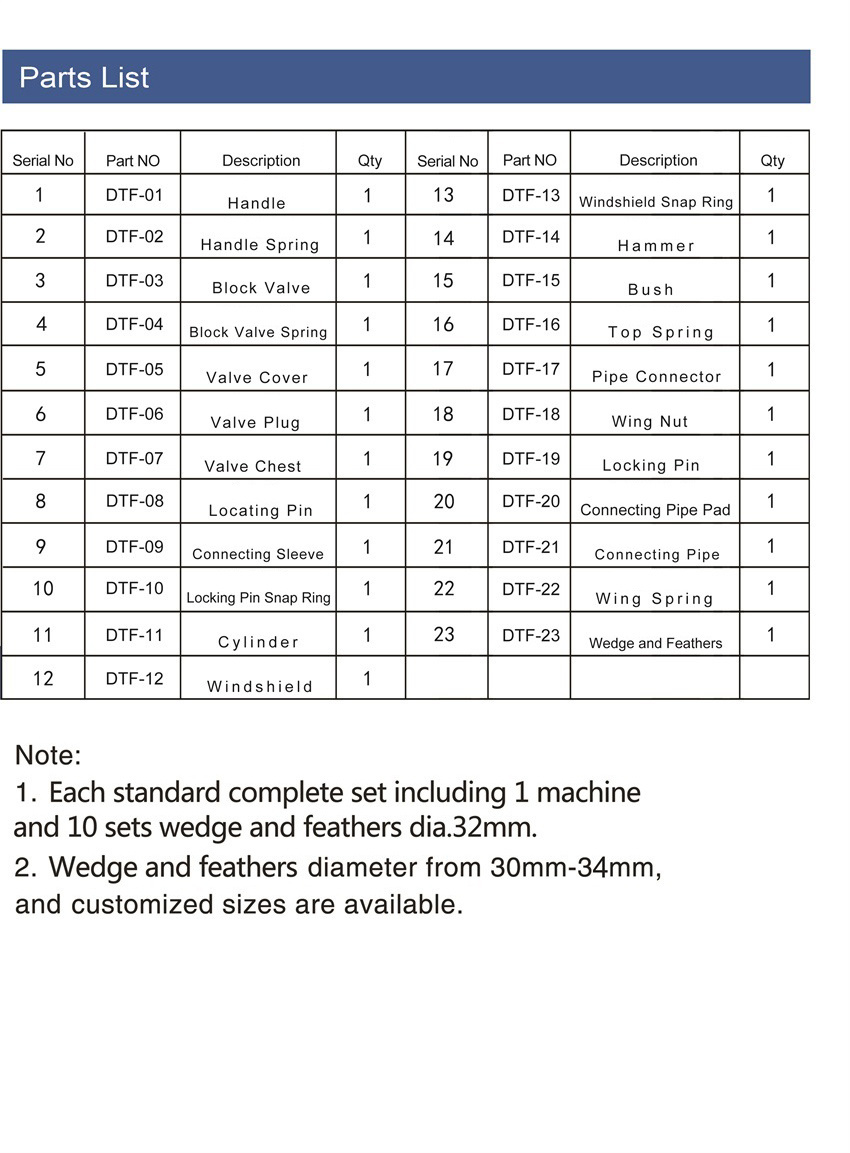 Some mining tools produced by Tinto Group account for 90% of China's total, and the bulk exports are spread to more than 70 countries including North America, South America, Australia, Europe and Africa. Xiamen Dingtuo has excellent scientific research technology and rich production experience. With safe and reliable raw materials, advanced production technology and strict testing methods, we can provide customers with excellent products with excellent performance and excellent quality.